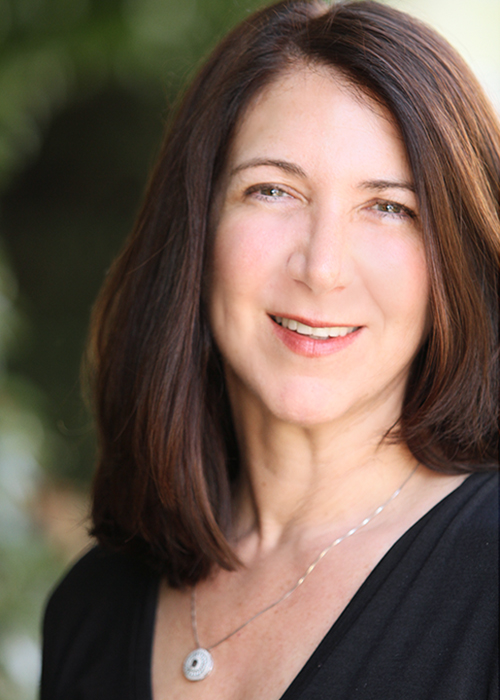 ​NANCY NAYOR grew up in Boston, Massachusetts and graduated from Wellesley College. She began her casting career off-Broadway at New York's Manhattan Theater Club, and then moved to Los Angeles where she worked as Senior Vice President of Feature Film Casting for Universal Studios. There she enjoyed overseeing casting for Universal's slate of films for directors such as Steven Spielberg, Spike Lee, Ron Howard, Oliver Stone, John Hughes and more. She also cast many projects in-house for the studio such as Sam Raimi's DARKMAN, and the Spielberg produced CASPER and THE FLINSTONES.

While she was at Universal, Nancy spotted a young actress in a magazine- Gwyneth Paltrow, and had her audition for what became her first film, SHOUT, opposite John Travolta. Nancy spent 14 years at Universal and then opened her own freelance casting company following her studio tenure and has since cast such films as ROAD TRIP, THE WHOLE NINE YARDS, THE GRUDGE, EXORCISM OF EMILY ROSE, WHEN A STRANGER CALLS, KIT KITTREDGE: AMERICAN GIRL, LAST HOUSE ON THE LEFT, NIM'S ISLAND with Jodie Foster, as well as Wes Craven's SCREAM 4. More recent credits have included the comedy 21 AND OVER, THE POSSESSION for Sam Raimi's Ghosthouse Pictures, ACT OF VALOR, OUIJA for Universal and Michael Bay's Platinum Dunes and THE BOY NEXT DOOR for Universal starring Jennifer Lopez.

Nancy currently has many films in post-production, including KIDNAP for Relativity Media and Di Bonaventura Pictures starring Halle Berry. As she has expanded into the world of television, Nancy was responsible for casting the MTV series, EYE CANDY, starring Victoria Justice, the Kevin Williamson pilot SECRET CIRCLE for the CW, and THE MESSENGERS for CBS/CW. She is currently casting the pilot, TRANSYLVANIA, for CBS/CW.

Nancy continues to cast studio and independent feature films as well as television pilots, series and commercials. As chairman of Crispy Twig Productions she's actively engaged in the development of feature film and television projects.
​​